Home > Nalcohealth > Fitness And Rehab > En Pointe Care > FAQ

En Pointe Care Orthotics Frequently Asked Questions (FAQ)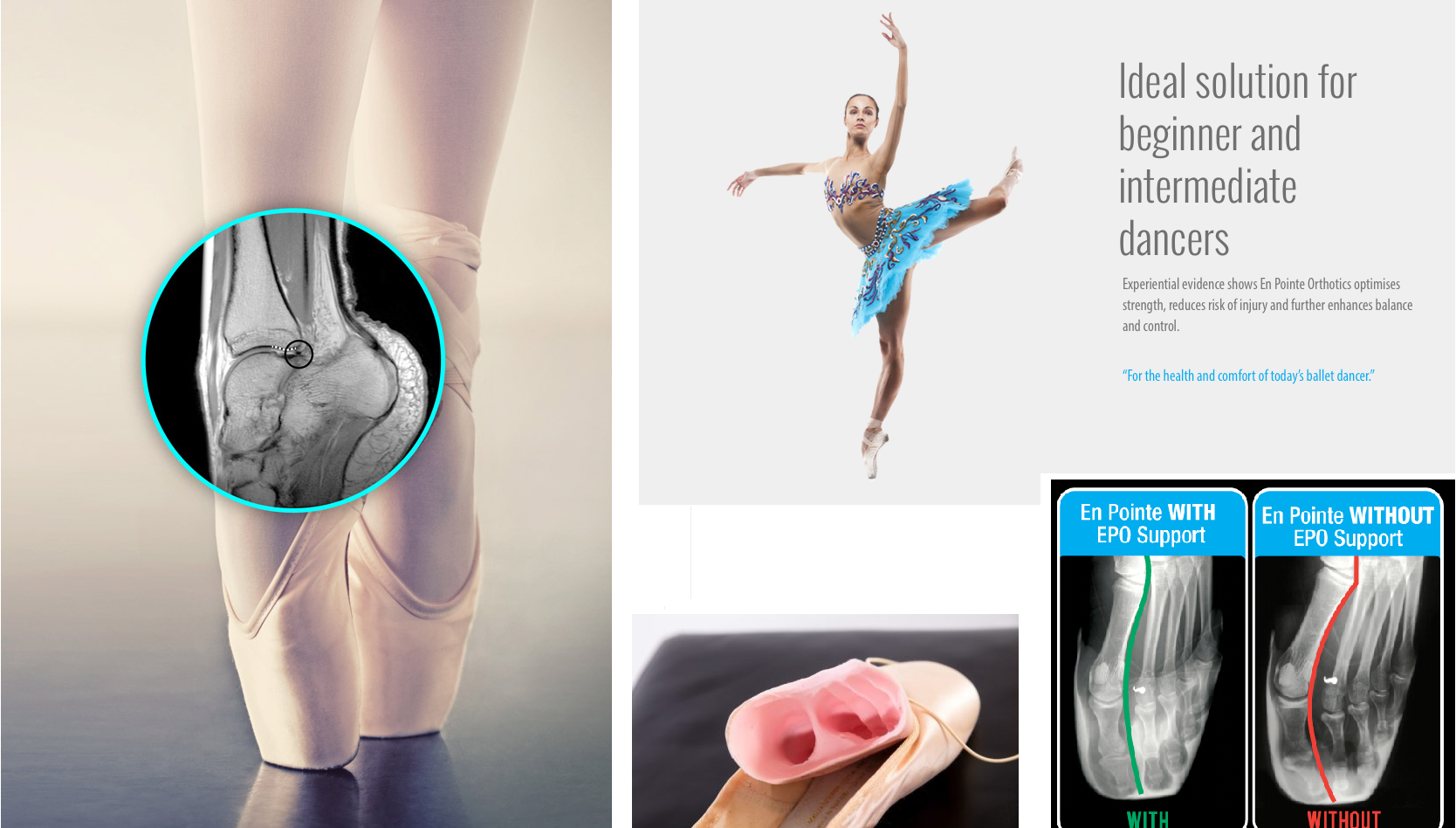 En Pointe Orthotics

How long will my En Pointe Orthotics last?
The life span of En Pointe Orthotics differs and depends based on variables with each individual dancer. En Pointe Orthotics are made from a highly durable EPO material. The degree/rate of wear and tear will depend on the hours of pointe work per week, the individual dancer's technique and how the orthotics are cared for.

How much will a pair of En Pointe Orthotics cost?
The cost for a pair of En Pointe Orthotics is determined by the En Pointe Orthotic Fitter, taking into consideration the complexity of the fitting.
Here in En Pointe Care, the total fee per pair including fitting fee is SGD 399.

Where can I get a pair of En Pointe Orthotics?
We provide the customized fitting and En Pointe Orthotics in Singapore.
So if you're in Singapore, live in South East Asia and/or passing through Singapore, and want a pair, contact us and we can arrange an appointment.

Can I wear En Pointe Orthotics in my current pointe shoes?
There may not be enough room in your current pointe shoes.
We highly recommended that your En Pointe Orthotics are fitted in a new pair of pointe shoes to ensure the correct fit for your feet which will provide the best possible support.

How long does an En Pointe Orthotic fitting take?
A personalized En Pointe Orthotics consultation and fitting will take approximately 60 - 75 minutes. This is just an estimate. The complexity of the fitting will determine the appointment length. Please contact us for more information.

When will my orthotics be ready to take home?
When the appointment is completed you will be able to take your personalized En Pointe Orthotics with you. We do however suggest you wait 24 hours before dancing in them (this is to allowed 100% complete curing of the EPO material).

Can I wear my En Pointe Orthotics in any style of pointe shoe?
Your En Point Orthotics will be/have been moulded using a specific style of pointe shoe most suited to your foot and as such provide the perfect fit in that style only, however they may be transferable between pointe shoes that are of similar box and vamp shape.
Please note that the size and width of the pointe shoe must be fitted correctly to allow for maximum support and alignment from your En Pointe Orthotics.

Do I need to have to have En Pointe Orthotics made every time I go up a size in pointe shoes?
As long as your En Pointe Orthotics are fitting your toes comfortably you can transfer them to the next size up pointe shoe. You will need to take your En Pointe Orthotics to every pointe shoe fitting to ensure the correct fit of your next pointe shoes.

How do I care for my En Pointe Orthotics?
Please keep your En Pointe Orthotics clean and dry when not in use.
We recommend that you "air" your orthotics until they are dry.

Please change the desiccant in your En Pointe Orthotics box regularly.

Handle with care when positioning and removing your En Pointe Orthotics. Cleaning your EPOs are quick and easy with instructions on the inside base of your EPO box.

EPOs can also be cleaned in your dishwasher. The EPO material used is an inert non-toxic material and as such does not cause any skin problems.  We have had NO reports of any fungal or bacterial infections due to the wearing og EPOs.  There is very little to no foot odour of used EPOs.
Can another dancer try on and wear my En Pointe Orthotics?
As everyone's feet are different, your personalized En Pointe Orthotics should not be worn by another individual. Your En Pointe Orthotics are custom made and designed to accommodate the shape and style of your foot only.

Do I need to wear additional accessories with my En Pointe Orthotics?
Your En Pointe Orthotics are expertly fitted to ensure maximum support, control and alignment, therefore additional accessories are not required and should not be required at all, unless you outgrow/wear out your EPO.

How long will it take me to get use to wearing my En Pointe Orthotics?
If you are new to pointe work, En Point Orthotics will maximise support and comfort immediately. If you are an experienced ballet dancer it may take a few dance/wears until you are completely comfortable with the supportive feel.
When is the best time to be fitted for En Pointe Orthotics?
As a senior physio and an accreditted En Pointe Orthothics fitter, we believe that the best time to be fitted for your En Pointe Orthotics is NOW. The reason for this is because pointe work will take a toll on your soft tissues of your toes, foot and ankle, and our job is to preserve your soft tissue so that you can dance and do en pointe without pain and for years, if not decades =)

Wearing En Pointe Orthotics from the beginning stages of your pointe work is preferred however, all dancers, whatever level, will benefit by maximising strength and control whilst limiting chances of impending injury or deformity.

Do the En Pointe Orthotics allow for natural movement?
Yes.

En Pointe Orthotics are crafted from a flexible EPO material allowing the foot to freely roll up and through demi pointe. The En Pointe Orthotics material is flexible enough to absorb energy yet firm enough to provide support and alignment.
En Pointe Related Injuries, Care, Rehab and Strengthening

Contact SMS/WhatsApp: +65 81251487
Email: sales@nalcogroup.com (Louise)

Back to top of page
We are moving to nalcophysio.com! There will be content discussing orthopedic and sports conditions such as back pain, knee pain etc. See you there =)