Home > Nalcohealth > Fitness And Rehab > En Pointe Care > Benefits

En Pointe Care Orthotics Benefits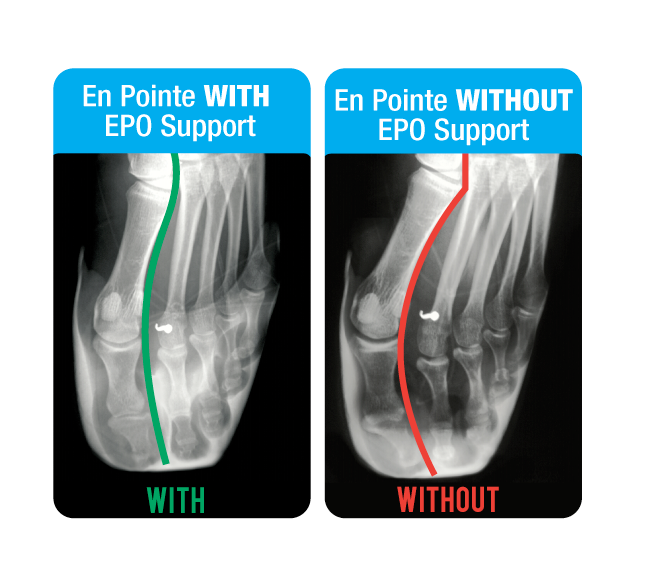 Benefits Of Wearing En Pointe Orthotics
En Pointe Orthotics are a custom made EPO silicone insert that fits over the toes then inside the box of a pointe shoe providing unsurpassed support, alignment and comfort. The specially formulated EPO material is flexible enough to absorb energy yet firm enough to provide support and alignment whilst maximising balance, control and comfort.

In more detail, En Point Orthotics  aligns the toes whilst en pointe and distributes the body's weight more evenly across them.
"Pointe work is as rigorous as it is beautiful and the many small structures of the foot are simply not well matched anatomically to the punishing demands of dancing en pointe"

– The answer:  En Pointe Orthotics.

Medical Endorsement Dr Aneel Nihal – Orthopaedic and Trauma Surgeon
MBBS ,FRCS (Glas), FRCS (Ed), FRCSEd (Tr & Ortho), FRACS (Ortho), CIME (ABIME)
Related: Common Problems Related To Dancing En Pointe
Back to top of page
We are moving to nalcophysio.com! There will be content discussing orthopedic and sports conditions such as back pain, knee pain etc. See you there =)